Happy customers
Don't just take my word for it! Read what my happy customers have to say about Walkies with Lisa.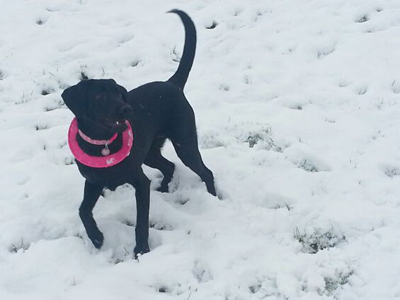 Tallie the Labrador
Tallie has been walking Lisa since she was a few weeks old and I couldn't be happier with the service. Lisa genuinely adores animals and this is more than clear when you see them interacting. Tallie always looks forward to their daily adventures and comes back happy, beaming – and tired! I have no reservations recommending Walkies with Lisa to anybody. If you want honest, personalised and loving care for your animals then there is no-where else I would go!
- Bethany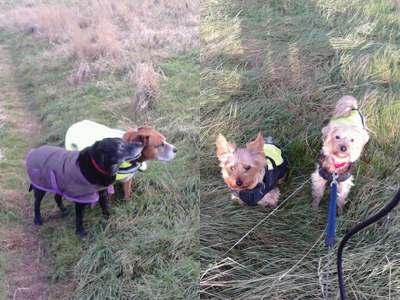 Beth, Ben, Bella and Poppy
I was worried about someone else walking my dogs, because they were so used to being with family. Lisa has been fantastic, not only texting me each time she walks them but especially taking my four dogs together with their age difference.
I would not hesitate to recommend Lisa and her caring service.
- Kath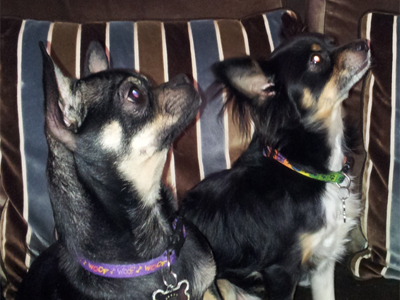 Charlie and Gomez the Chihuahuas
Lisa is fantastic with Charlie and Gomez. From the initial visit we could see that the dogs loved her! Couldn't recommend more highly. Reliable, reasonably priced service 100% focused on your pets. Thank you.
- Laura and Matt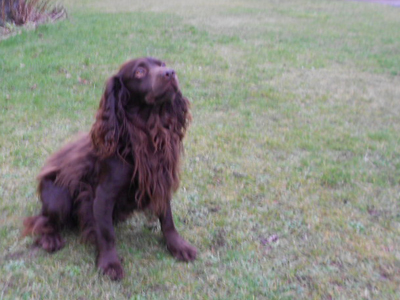 Shamus the spaniel
Lisa walks our spaniel Shamus four days a week. Excellent value for money and extremely reliable. I would highly recommend Walkies with Lisa.
- Debbie and Andrew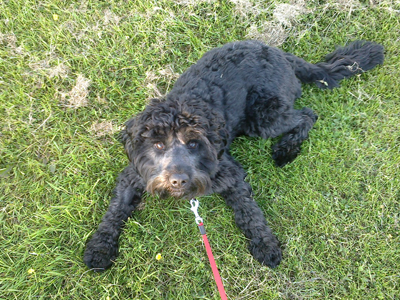 Ralphie the springer doodle
Walkies with Lisa is a fantastic pet care service. From the first meeting it was clear to see that Lisa is a pet lover and my dog Ralphie was instantly her best friend! I was completely reassured that our gorgeous family pet would be safe and happy in her hands whilst I was on holiday. Whilst away I received regular updates by text from Ralphie (via Lisa) and he thoroughly enjoyed hanging out with her in the comfort of his own home and had plenty of daily walks. Lisa also went to the added trouble of opening and closing curtains and putting the bin out!
- Helen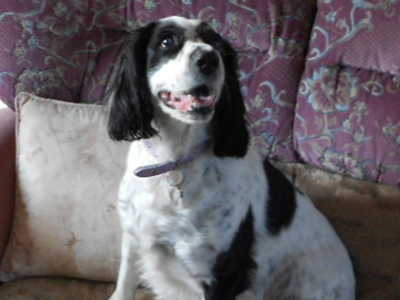 Lady the spaniel
I was extremely happy with the service that Lisa provided during the two weeks that she looked after my dog, Lady.
Lady is a diabetic dog and needed care and attention at certain times throughout the day. Lisa was very friendly and caring, and Lady really took to her. Lisa was always here to help when we needed her. We would recommend her services to anyone and will be sure to have her look after Lady again.
- George, Caren and Kim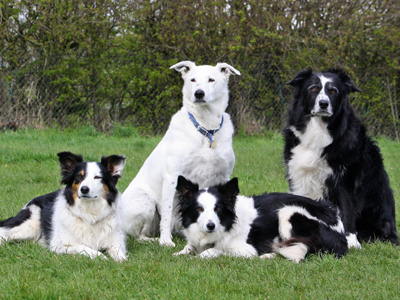 Joi, Alfie, EZ and Ben
I'm so happy I found Walkies With Lisa. I know that Lisa would do anything for my dogs, and she's helped us out many times before.
- Debra